Assault Bail Bond in CT | Get Bail Now
Arrested For Assault Crime and Not Sure What To Do?
For assault bail bond in CT, contact one of our bail bondsmen today if you or someone you care about has been arrested. 
Angel Khan Bail bond agents are available 24/7 provide bail information and post bail if necessary. A continuance will be given to you once your bail bond has been posted.
Don't hesitate to get in touch with us, whenever you need fast reliable, and confidential assault bail bond services in Bridgeport CT.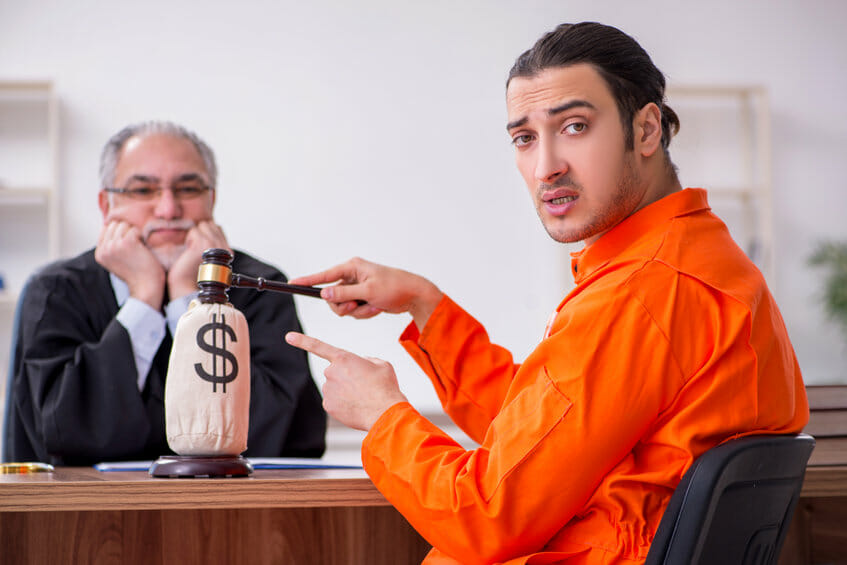 Types of Assault Bail Bond in Connecticut
If you apply intentional force without the consent of the other person, you can be charged with Simple Assault. You can threaten to do that by act or gesture or to physically harm the other person.
Misdemeanors are usually assigned to simple assaults.
Aggravated Assault or Felony Assault
It is more serious and serious to be charged with Aggravated Assault. In an Aggravated Assault charge, a deadly weapon may be present, as well as the intent to injure.
A sexual assault can be classified into three levels.
Taking part in sexual activities without consent is a simple sexual assault.
Sexual Assault with a Weapon is sexual assault involving the use of or threatening to use a weapon or causing injury to a victim.
Aggravated Sexual Assault
When a victim of a sexual assault is seriously wounded, brutally beaten, or he or she is close to dying, that constitutes an aggravated sexual assault.
Without consent, sexual assault is considered; therefore, no intent is required. Moreover, every state has a state law criminalizing sexual conduct involving minors, other than their spouse, under a specified age. "Statutory rape" crimes are premised on the assumption that a person cannot consent to sexual relations until a certain age.
Adding greater than three years to the younger person's age and committing statutory rape is punishable in Connecticut (CGS § 53a-73a). As of October 1, 2007, this law is in effect. Before that date, statutory rape could be committed if a person engaged in sexual relations with a person two years or younger than himself or herself and at least 13 but under 16.
The severity of the charges may not be the only factor determining bail bond amounts, but these factors may also play a part:
Have you ever been convicted of a crime?
What is your employment status?
Is your family and community important to you?
Do you have a Connecticut birth certificate?
Are there any failures to appear on your record?
If you are charged with assault, you need to be prepared
If you want to move forward in the legal process, it's crucial that you pay your bail as soon as possible. In the event that you or a loved one is arrested in Connecticut for assault, bail bonds may be available for you.
Is there anything you need to know right now about assault bail bonds? Give us a call now, and we can get you connected with a representative right away.
What are the Stipulations of an Assault Bond?
Assault bail bonds include several stipulations that prevent the defender from harassing the victim. Personal protection orders are an essential component of assault bonds. In essence, any defendant must follow certain parameters. In case of violation of any of these parameters, bail will be revoked and the defendant will be sent back to jail.
Based on the severity of the offense committed by the defendant, a distance of between 100 yards and 100 feet must always be maintained between the defendant and victim.
In a no-contact order, the defendant is prohibited from contacting the victim. All victims cannot be contacted in any way, including by phone, text, and email, by the defendant.
Domestic violence bail bonds typically include a number of conditions of release, most of which depend on how well you communicate with the alleged victim and how physically and mentally healthy you are.
Angel Khan Bail Bond CT offers the swiftest and most dependable bail bond service in Bridgeport area. Our well defined relationship with the legal community allows us to provide you with fast response time all your bail bond needs.
 Confidential Assault Bail Bondsman in Bridgeport CT
Fast and Reliable Booking
Great Experience in Connecticut State Law
All Types of Bail Bonds 
24/7 Service
When someone I care deeply about recently got arrested, I called Angel Khan Bail to help me bail them out of jail and they were very helpful. They were nice to me and totally understood my situation and handled everything professionally and quickly.
Angel Khan is #1 bail bondsman out here for sure! He's professional, yet still caring . He was very fast and super resourceful, even after a month he still went out of his way to help me and my family.