Burglary Bail Bonds in CT | Get Out of Gail Now
Need Burglary Bail Bonds in CT and Not Sure What To Do?
Connecticut defines burglary as an unlawful entry into a building to commit a crime inside. Burglaries can be distinguished from home invasions and trespassing by many factors. If a person is arrested for suspected burglary, bail will be set. It is then up to the court to set the amount of bail for the accused to follow the court's orders. Courts use bail as a guarantee of compliance.
Angel Khan Bail Bonds CT, provides burglary bail bonds in Connecticut to save your loved one from being jailed. We will exceed your expectations with our professional and experienced staff, offering you customized payment plans immediately. Upon hiring us, we guarantee a fast and reliable service for a hassle-free and smooth bail process. 
Don't hesitate to get in touch with us, whenever you need fast reliable, and confidential burglary bail bond services in Bridgeport CT. 
Connecticut Burglary Bail: How It is Determined?
How burglary bail is set depends on many factors. A few factors are specifically associated with burglary, which can impact bail. A suspect's intentions will be considered.
When breaking into the building/home, what was their objective? For example, if a suspect broke into a house occupied by people, the crime would be treated differently than breaking into an empty home.
During the burglary, were violent actions taken? When a suspect takes hostages inside a home, the crime is treated differently in terms of bail and will be punished more harshly.
What is the severity of this crime? Violent crimes are more likely to be committed when bail is higher. Bail increases with the severity of the crime. Bail will be set based on the severity of the crime.
What was the location of the burglary? Residential burglary carries a different punishment than stealing from an office building late at night when no one is around. Bail can be affected by the location of the burglary.
What tools were used? According to Connecticut law, making, altering, or possessing tools for criminal purposes is illegal. Using tools can increase bail if they are used.
What Happens When You Arrested for Burglary Charges in CT?
An individual may be charged with burglary for entering a building, a vehicle, a trailer, a watercraft, a railroad car, or any other structure to commit a crime. There are three degrees of burglary offenses:
1st-degree burglary
A person armed with a deadly weapon or explosives inflicts bodily injury on someone else or remains in a building at night, and they will be charged with this charge. In this case, the minimum sentence is 5 years for a Class B felony. A fine of up to $15,000 can be imposed with a maximum sentence of 20 years.
2nd-degree burglary
In this case, a person is accused of burglary while another person is in the building but is not participating in the crime. The crime is a Class C felony, punishable by 1 to 10 years in prison with a fine of up to $10,000. The mandatory minimum sentence for using or threatening a firearm against another person is one year.
3rd-degree burglary
Those who enter unauthorized buildings intending to commit a crime may be charged with this crime. The charge is a Class D felony, punishable by 1 to 5 years in prison and a fine of up to $5,000—people who use or threaten to use a firearm against another receive a minimum one-year sentence.
How To Post Bail for Burglary Charges in Connecticut?
When you need bail posted for a loved one accused of burglary, start by finding a professional bail bond company with a good reputation.
There is no doubt that the step is the most crucial. Experienced bail bond agents will understand the process and can explain it to you. After choosing a professional, the following documents must be signed:
Authorization form for the defendant. It allows your bail bond company to handle the bonding process for you.
Payment agreement contract. The payment plan is outlined here (the person paying, information about them, when installments are due, etc.).
Credit card payment contract. The contract specifies the payment method, account number, and so on.
Why Trust Angel Khan Bail Bonds CT?
Connecticut residents arrested for burglary crime can be released from jail quickly with our help. Count on our team's expertise to smoothly guide you through the bail bond process. You can access the service 24 hours a day. Once we receive your call, we will begin the process of helping you return home and begin the defense process for you.
Confidential Burglary Bail Bondsman Bridgeport
Fast and Reliable Booking
Great Experience in Connecticut State Law
All Types of Bail Bonds such as Parole Violation Bail Bonds
24/7 Service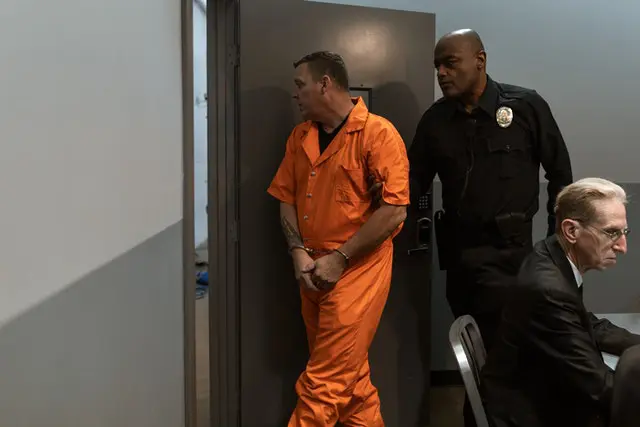 When someone I care deeply about recently got arrested, I called Angel Khan Bail to help me bail them out of jail and they were very helpful. They were nice to me and totally understood my situation and handled everything professionally and quickly.
Angel Khan is #1 bail bondsman out here for sure! He's professional, yet still caring . He was very fast and super resourceful, even after a month he still went out of his way to help me and my family.