Drug Crime Bail Bonds In CT
Need Bail Out and Not Sure What To Do?
The number of Americans in prison awaiting trial currently exceeds 700,000. The reason they're in jail isn't that they're guilty; bail isn't affordable for them.
The last thing you want to do is become a part of that statistic. If you or a loved one got charged with a drug-related crime, then you need to know your options.
Some of the country's harshest penalties and fines are imposed on drug-related offenses. Particularly in Connecticut, this is true. Drug possession laws are very strict in this state. Although drug crimes have different charges based on the types of drugs involved, it doesn't mean that the penalties are lenient.
Don't hesitate to get in touch with us, whenever you need fast reliable, and confidential drug crime bail bond services in Bridgeport CT.
Some of the drugs commonly charged with drug possession in Connecticut are marijuana, methamphetamine, cocaine, heroin, ecstasy, and LSD. Find out how Connecticut drug possession bail bonds work, as well as the charges and fines associated with each type of drug.
Bail can be increased or decreased based on a number of factors, including:
Your alleged criminal conduct and the circumstances surrounding it
Community and family ties
History of criminal convictions
An overview of your employment history
 The state of your mind and character
Possession of Drugs With the Intention of Selling Them
Criminal charges are filed, depending on whether illegal controlled substances were sold or attempted to be sold. There are a number of drugs that can be charged as felonies, including marijuana, cocaine, heroin, and meth. Drug dealing is defined by CT law as " possessing with the intention of distributing."
Drug trafficking charges are less severe than drug manufacturing, transporting, and selling charges, which include all parts of the drug manufacturing, transporting, and selling process.
Drug crimes are prosecuted differently by each state in the criminal justice system, and some states have mandatory minimum sentences.
For a person who has been arrested and jailed for drug charges, the police jail will be their next destination.
Photographs, fingerprints, and booking into Connecticut or the national system will be taken while they are there.
If you are in this situation, contact one of our Connecticut Bail Bondsmen or your local law firm.
Additionally, a larger jail facility may be used if bail isn't made, resulting in a longer processing time.
Should you call the jail too soon after your loved one or friend is arrested, the jail's computer system may not have them yet.
Pre-booking takes time at a jail, so this is normal. As part of this process, we will assist you by providing you with advice and assistance.
The use of marijuana is legal in many states throughout the country, both medically and recreationally. The state and federal laws are in conflict here because marijuana is illegal under federal law, even if it's legal in your home state.
In addition to drug offenses, you can also be charged with drug dealing, if you have a large amount of marijuana.
Firearms-Related Drug Charges
Charges of the highest severity.
Possession of Firearm While Dealing Drugs
Mandatory minimum laws can also be triggered by this event.
Typically, this is classified as a felony, which is a very serious offense.
Angel Khan Bail Bond CT offers the swiftest and most dependable bail bond service in Bridgeport area. Our well defined relationship with the legal community allows us to provide you with fast response time all your bail bond needs.
Confidential Felony Bail Bondsman Bridgeport CT
Fast and Reliable Booking
Great Experience in Connecticut State Law
All Types of Bail Bonds such as DUI bail bond
24/7 Service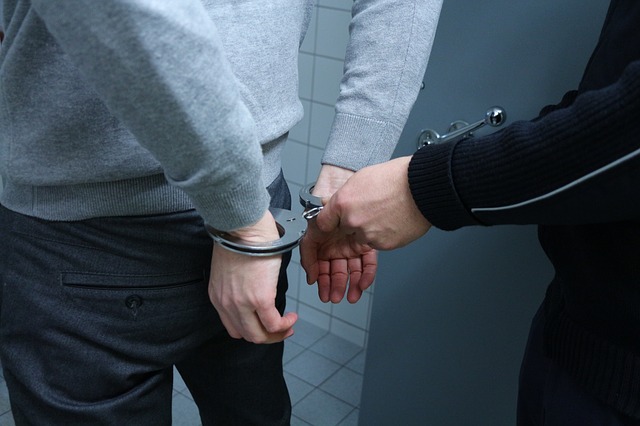 When someone I care deeply about recently got arrested, I called Angel Khan Bail to help me bail them out of jail and they were very helpful. They were nice to me and totally understood my situation and handled everything professionally and quickly.
Angel Khan is #1 bail bondsman out here for sure! He's professional, yet still caring . He was very fast and super resourceful, even after a month he still went out of his way to help me and my family.