Drug Trafficking Bail Bonds CT | Get Out Of Gail Now
Angel Khan Bail Bonds Ct help you in better understanding of drug trafficking charges and to get drug trafficking bail bonds in Connecticut.
Don't hesitate to get in touch with us, whenever you need fast reliable, and confidential drug trafficking bail bonds in Bridgeport Connecticut.
What Is A Bond Drugs In Connecticut?
If you have been arrested in Connecticut and charged with any crime. There is some difference that was faced during the process of bonding. The charges that you have to pay when you are arrested in case of drugs are known as Bond Drugs In Ct.
What You Have to Faced During A Drug Charge?
You have to face the following things in case of a drug charge.
A diagnostic test

Drug tests evaluate your medical history and whether you are under the influence.

The duration of the booking process ranges from a few hours to several days.

Following the completion of the booking process, a judge will either set bail or revoke it during the bail hearing. If you are granted bail during this hearing, you will be informed of the amount of money you must post as well as any release requirements the judge considers necessary.

Depending on how serious the offense was, bail can cost anything from very little to a lot of money, even having your bond revoked.
What Is Drug Trafficking In Ct?
It is a serious crime that is punished larger than other possession charges. You should speak with one of our bail bond agents as soon as possible if you are detained in Connecticut for drug possession with the intent to sell since you might also face charges of drug trafficking.
Drug trafficking is illegal under both federal and state law, and when a person transports drugs across state lines, it is typically tried as a federal offense.
Drug trafficking charges can be brought against both small-scale street vendors and powerful drug cartels, and the severity of the penalties will largely depend on how big the defendant's business was and what kind of drugs were involved. For example:
 If found guilty of trafficking marijuana, a defendant may be sentenced to 3 to 10 years in jail and fines of over $100,000

 If found guilty of trafficking heroin, the defendant may be sentenced to 25 years in prison and fines of up to $500,000 for each offense.
How  Bail Bond Drugs Charges Work?
The bond drugs are co-signed by a bail bondsman. If the defendant does not show up for their court dates, the bail bonds business promises the court the whole bail sum.
The standard fee for bail bond agents' services is 15% of the total bail amount. But even so, the cost can be prohibitive, particularly when it comes to drug charges, which can cost up to $20,000 or more.
How to Post Drug Trafficking Bail Bond in Connecticut?
It is relatively easy to post a bail bond drugs in Ct, particularly with the aid of a professional bail bondsman. At Angel Khan Bail Bonds, our bail bond agents do these things to get you out of jail
Give our office a call as soon as possible. Your loved one will be released from jail more quickly if you call as soon as possible.

An authorization form must be filled out by the defendant. We are essentially executing a bond on your behalf through this form. There is a form for the bail bondsman and a form for the individual friend/family (anyone helping the accused leave jail pending trial) to complete.

A co-signer agreement form. A cosigner is required for some bonds, but not for all. Cosigners are held responsible when the accused fails to appear for trial, or when the bail bond is not paid, so they are liable.

An agreement for payment. Your bond is approved and ready when your loved one signs this, it means you don't have to worry about paying! The contract specifies who is paying, what their information is, the amount of the down payment, and the due dates for each installment.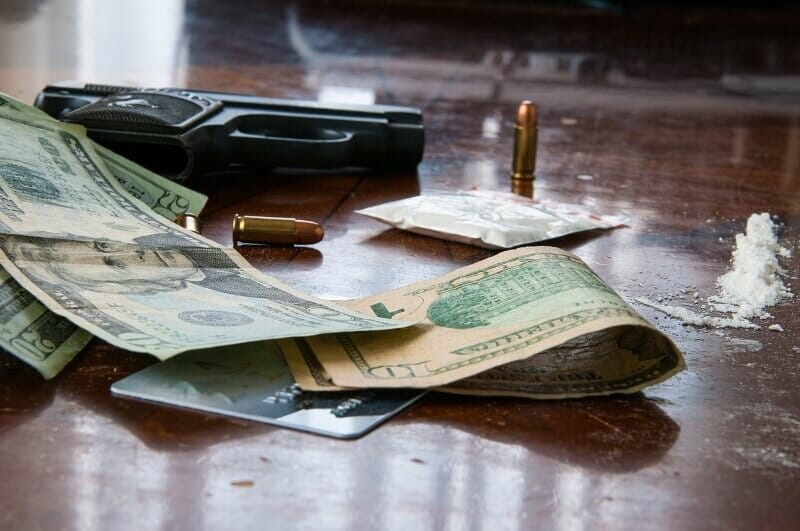 Punishments For Drug Trafficking In Ct
The factors that influence the punishment of drug trafficking crime includes:
Types of Drugs Used

 Amount of Drugs

The Area Of Distribution

And which minors are the aim?
Getting a Drug Trafficking Bail Bond in CT
If you or a loved one faces drug trafficking or distribution charges with high bonds, you should hire a reputable bail bond company that specializes in drug trafficking. This is where Angel Khan Bail Bonds comes in. call us: (+1 203-726-2179)
When someone I care deeply about recently got arrested, I called Angel Khan Bail to help me bail them out of jail and they were very helpful. They were nice to me and totally understood my situation and handled everything professionally and quickly.
Angel Khan is #1 bail bondsman out here for sure! He's professional, yet still caring . He was very fast and super resourceful, even after a month he still went out of his way to help me and my family.