How To Choose the Right Bail Bond Company?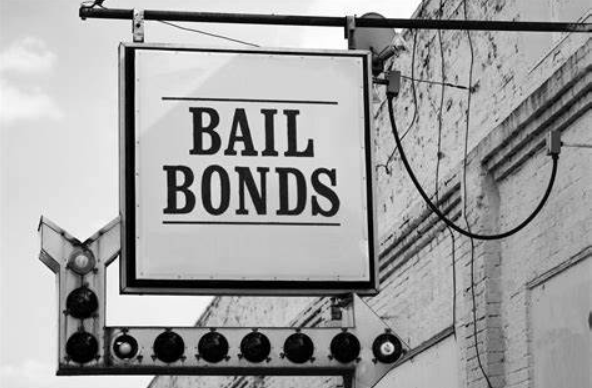 Tips to Choose the Right Bail Bond Company
Will you be surprised to learn that bail bonds are worth $2 billion annually? In the last 40 years, 700 percent more people have been incarcerated! Between 1999 and 2004, 99 percent of inmates were those without criminal convictions but unable to pay bail.
In the case of an arrest of a loved one, posting bail at a time when you cannot afford can be extremely stressful. Nobody wants to be in jail for long, would you agree? An experienced bail bond company can help you in this situation. But not all bail bond companies are the same, so finding the right one can be challenging.

The first thing to understand is what a bail bond is. Bail bonds are payments made by bail bond companies on defendants' behalf to regain their freedom until their court appearance. The court can set a lower bail amount to assist those unable to post bail because, normally, bail amounts can be extremely high, depending on the crime committed. Are you in need of a bail bond company? Get in touch with a bail bondsman near you.

Choosing the right bail bond company is all you need to worry about. You may benefit from hiring a bail bond agent to quickly bail out a loved one without paying the entire bail amount. That would make the process easier for you. The following factors should be considered when choosing the best one:
Things to Look When Choosing a Bail Bond Company in Connecticut
If you choose a bail bond company wisely, you will notice a big improvement in your ability to obtain a bond and work with a bail bond agent on their release.

After an arraignment, it may be better to release someone on bail, as the amount of bail can fluctuate:
There is a possibility that the defendant's lawyer will convince the judge to reduce the bail amount, thereby reducing the amount you will have to pay for the bail bond.

It is also possible for attorneys for the defendant to convince the judge that a lower bail amount won't interfere with the case.

In certain circumstances, an individual may be released on their recognizance by a judge. Your bail bond may not be required if that occurs.

Furthermore, if the court sets bail, a list of reputable local bail bond companies is likely to be provided by the court regularly.
In most cases, bail bond company charge a percentage of their clients' bail for their services. The bail bond fee is the only amount you have to pay, rather than the court-set bail, to obtain a release for someone you care about. Make sure you find a bail bonds company offering fair fees.
3. The Fee Structure of a Bail Bond Company
A company may use an illegal, deceptive advertisement. Many bail bond companies offer a fee structure so affordable that they cannot be compared to most other companies. A bail bondsman offering an unusually low rate, for instance, less than 5%, could indicate inexperience or disrepute.
Before choosing a bail bond company, do a web search for reviews. It is convenient for you to find a link to some companies' online reviews. A meaningful recommendation comes from someone who has been in your situation and has direct experience with the company's performance. Consider reading what previous clients of bail bond companies have to say.

5. The Difference Between Bail Bond Agencies and Individual Bond Agents
A well established bail bond company differs from other agencies offering bail bond services. Working with a bail bonds company is usually more cost-effective since they have a broader range of resources. Your information is kept confidential by the agency, and your case can be handled more efficiently, making the process easier, quicker, and more efficient.

Aside from more hassle-free operations, reputable agencies are known by court officials and lawyers. As professional bail bond agencies always available to assist you with the bail process. A smaller bail bond company may have difficulty reaching you on time.
Having detention officers as acquaintances is a good thing. The jail officers know the local bail bond companies, including the most reliable and trustworthy. The officers can also suggest a lower bail amount. Relationships should be developed positively. Contact them and ask them for suggestions for bail bond companies. As well as helping you, they can also provide you with positive feedback in court later on.
8. Recommendations for attorneys
Saving money on a bail bond can be achieved by reducing the price by a few percent. A criminal defense attorney will be needed to handle the case during trial, so hiring one before posting bail is advisable. Defense attorneys working closely with bail bond companies build a good reputation for their work. Find out which ones your lawyer recommends.
This way, your attorney can refer you to a bail bond agent, protecting you from untrustworthy agents.

When searching for a bail bonds company, you can make finding one easier if you use the checklist above and follow the suggestions. It only requires a few minutes of your time for a few phone calls each so that you can make an informed choice. The bail bond is a big deal; you certainly don't want to take shortcuts when trying to get a smart arrangement.